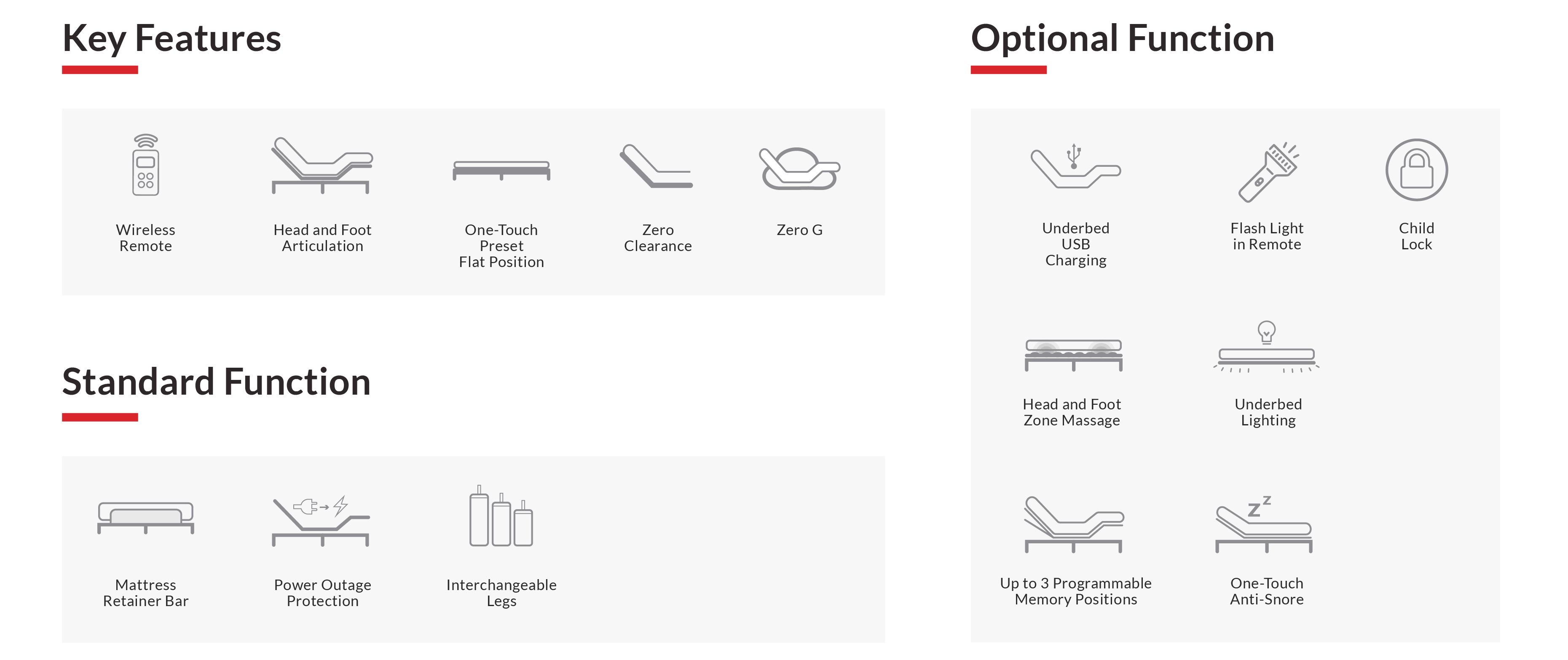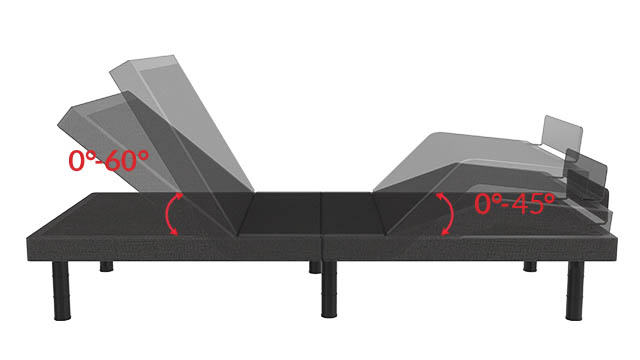 Flexiable Head & Foot Adjustment
The large tilting angles of the head and foot meet the diverse needs of customers.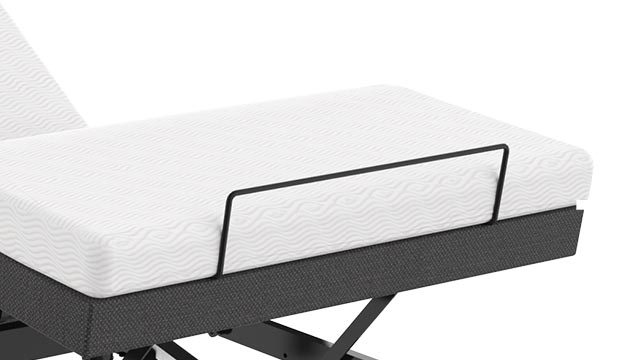 Mattress Retainer Bar
Keep the mattress from slipping.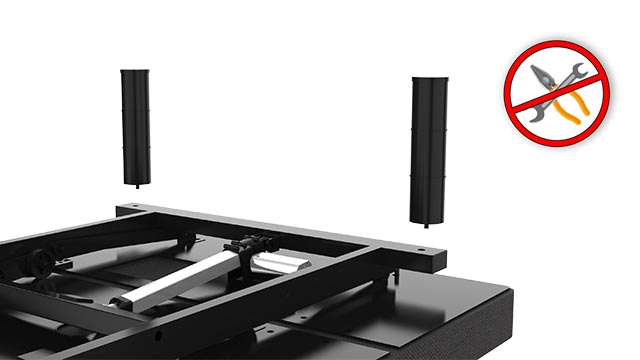 Easy to Assemble
Just unpack the frame, assemble it, and place your mattress on top.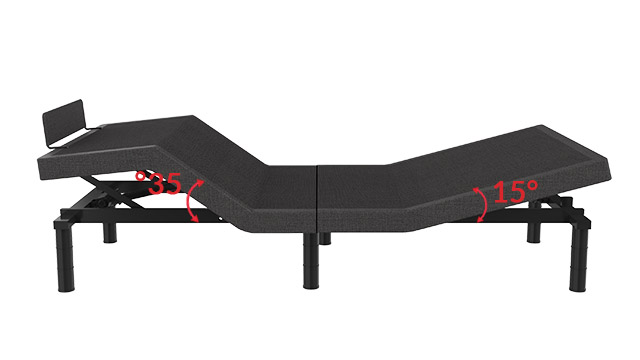 Zero Gravity Position
When you raise your feet above your heart--known as the zero-gravity position--you can help increase blood circulation and reduce your stress and soreness in the body.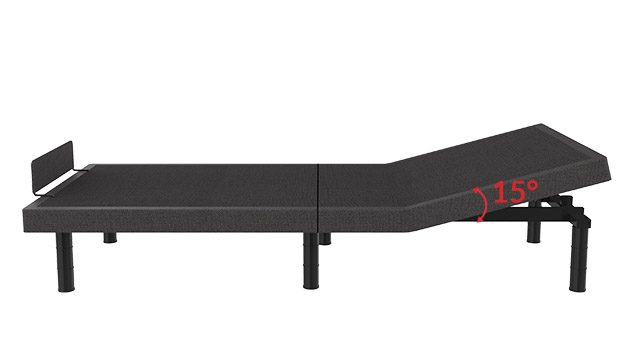 Anti-Snore Position
This preset raises the head section of the base slightly to help reduce snoring.