Will the working pattern change after the pandemic? This unknown question has arisen a broad range of discussion and The Great Resignation has fueled this debate even more. The change of work preferences mainly caused the result that more and more people are quitting jobs.
The Chartered Institute of Personnel and Development, an HR professional association, holds the belief that most of the companies will return to the office. However, for employees who have already settled into the home office, going back to the workplace seems unwelcome.
Hybrid working pattern
Absolutely, after the pandemic, the traditional working pattern-- physical presence is bound to exist. That is mainly because the impact of it can not be simply erased and for most enterprises, they are not fully prepared for the remote work in the long run. Therefore, what we need to discuss is whether the remote work can partly remain.
According to following reasons, the remote work part is likely to remain.
The call from employees
According to the survey carried out in May, 55% of US workers prefer the combination of work form home and office. A similar result from Stanford University also demonstrates that 60.6% of interviewees from 2,500 prefer one and more days working from home per week.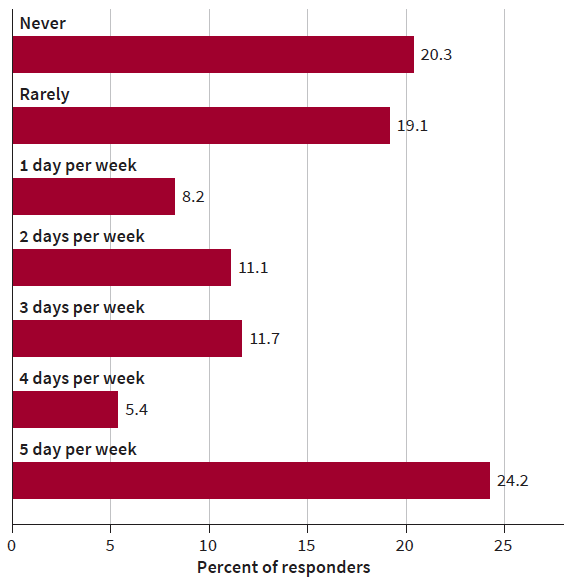 Perspective change
Some people say that The Great Resignation is a great chance to rethink their life. That is true as people pause and are free from the busy working routine to finally see what they want.
For the majority of people, since they have tried work in the office and at home, now they eager to take more control on where to work, how to work and when to work.
Lower cost
Although a large variety of employees desire to work at home, the final decision is made by employers. Compared to working in the office, remote work is much cheaper as it excludes the water, electricity bills and equipment fee.
Therefore, from the perspective of employers, remote work perfectly fits their goal of maximum interest under the condition that remote work can bring the same efficiency as work in the office.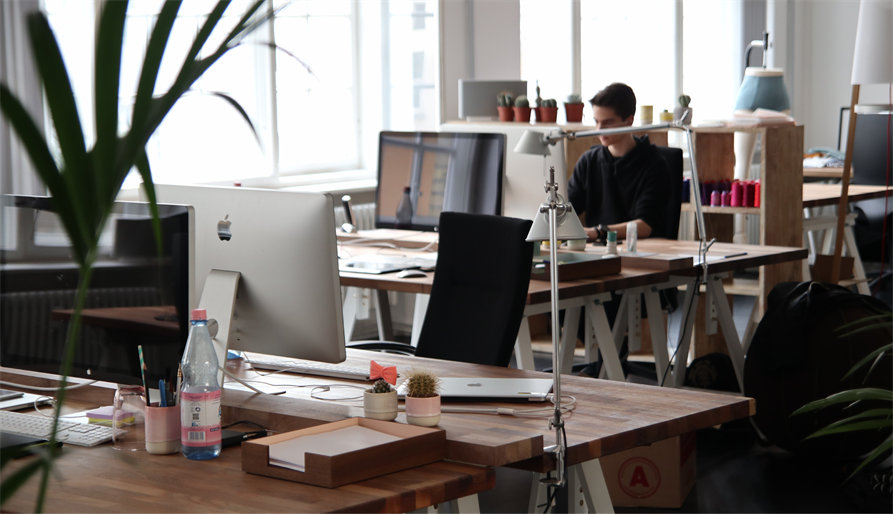 How to achieve hybrid working pattern
So what about the details? How can the hybrid pattern work?
A prediction came from Alicia Tung, an employment expert in China, insisting that there will be a 60/40 split of onsite/remote work.
The result of Ctrip in China followed 250 employees worked from home for four days a week for nine months and saw the challenges of isolation and loneliness this created. As a result, companies are trying to find out the most efficient way to combine these two things.
Among them, the majority try to control the home office day to one to three days. Employees are required to do their individual work and stuff that needs high concentration at home.
Reference
Bloom, N., Liang, J., Roberts, J., Zhichun, J.Y. (2014). Does Working from Home Work? Evidence from a Chinese Experiment. Quarterly Journal of Economics.
https://siepr.stanford.edu/research/publications/how-working-home-works-out
https://www.workdesign.com/2021/10/predicting-the-unpredictable-how-to-prepare-for-the-return-to-the-office/