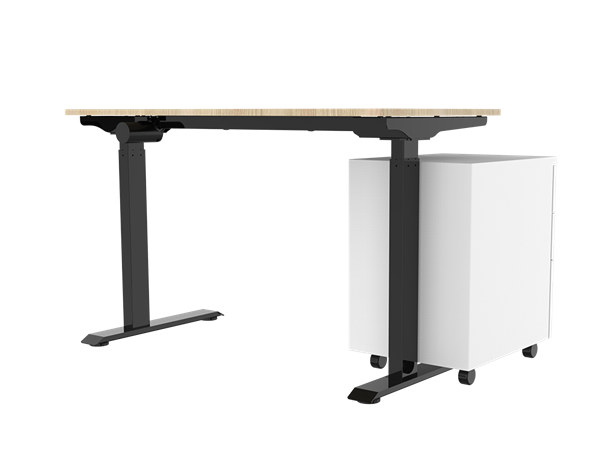 C-leg Structure
Maximize leg room for users, so that they can work more comfortable. And it also allows a cabinet to be placed under the desk to keep things organized.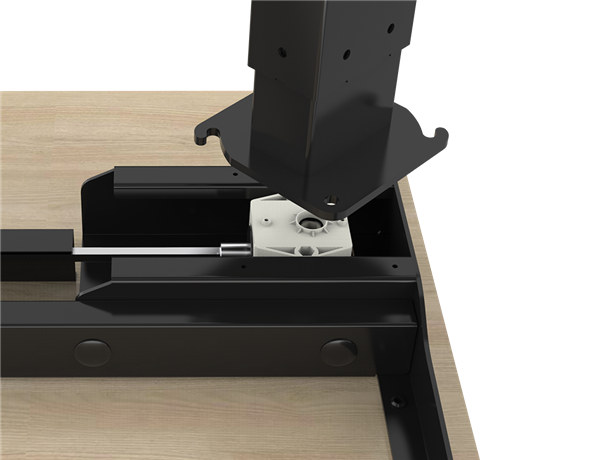 Quick Installation
Minimal steps required in installation with no tools. Stepping on the buckle with a foot to lock allows the install in 5 minutes or less which makes the desk distinguishes from the desks that assemble in 45-90 minutes.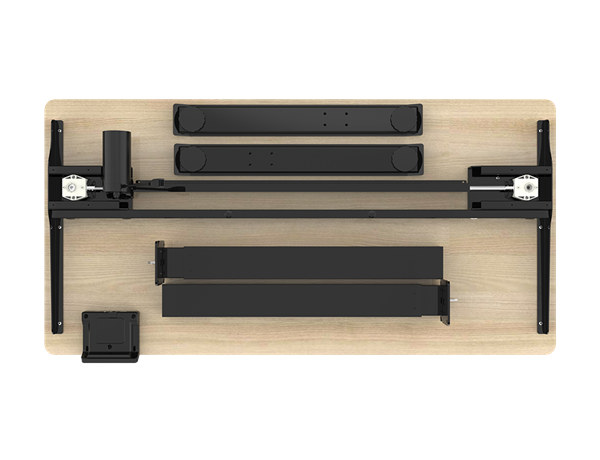 All in One
Everything including components and accessories is in one package, so it is easy for transportation and installation.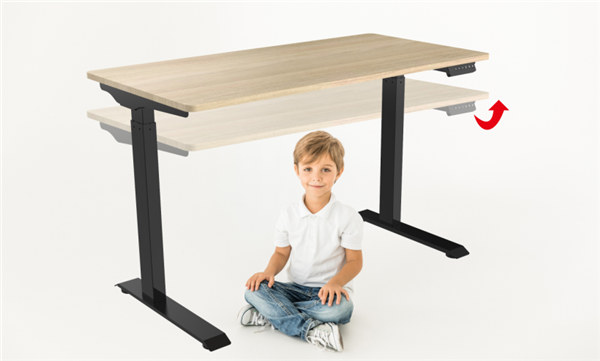 Anti-Collision Function
The desk will automatically reverse to prevent itself from encountering any unexpected obstacle, so whether if there is a kid who accidentally hides under the desk or a cabinet placed under the table for storage, no damage will be caused.