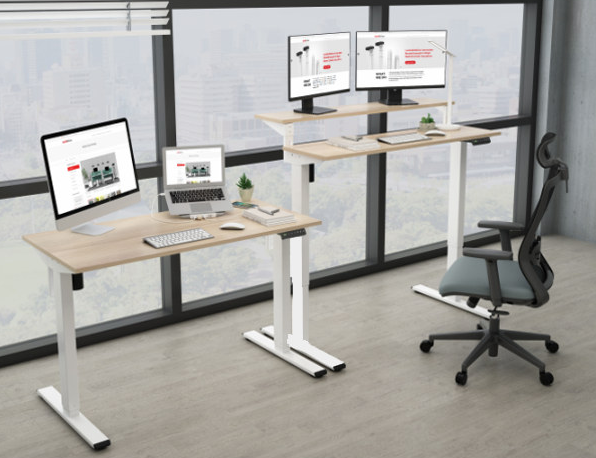 Adjustable Rear Surface
The height of the rear desktop can be adjusted with the handset. The monitor can be raised on the rear desktop to reduce the pressure on the cervical spine.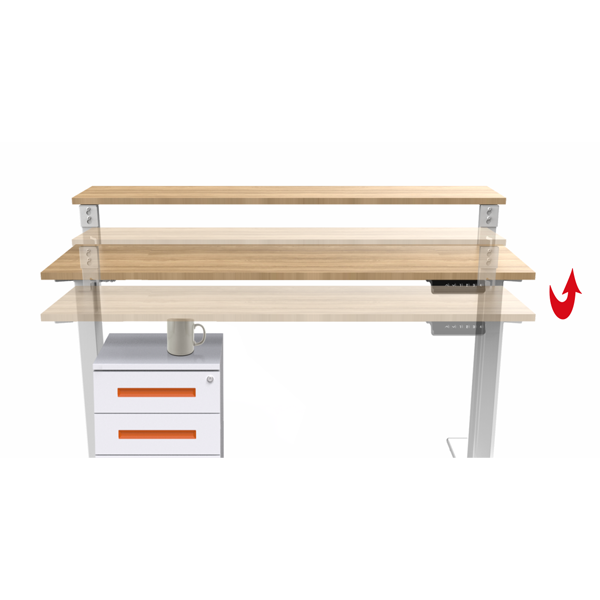 Anti-Collision Function
The desk will automatically reverse to prevent itself from encountering any unexpected obstacle, so whether if there is a kid who accidentally hides under the desk or a cabinet placed under the table for storage, no damage will be caused.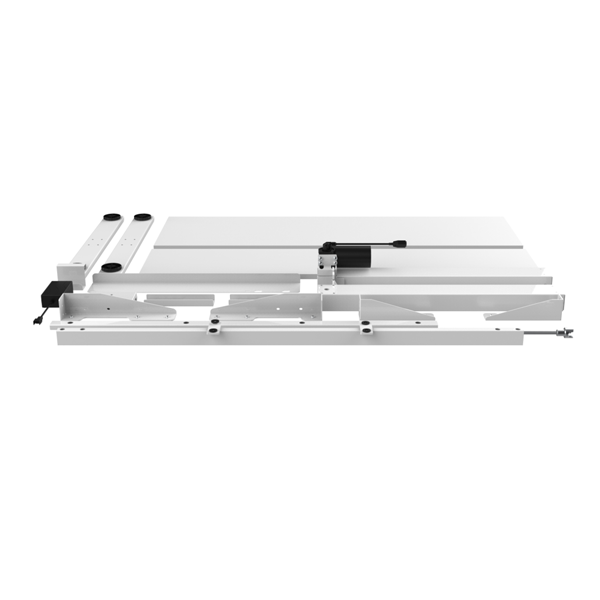 All in One
Everything including components and accessories is in one package, so it is easy for transportation and installation.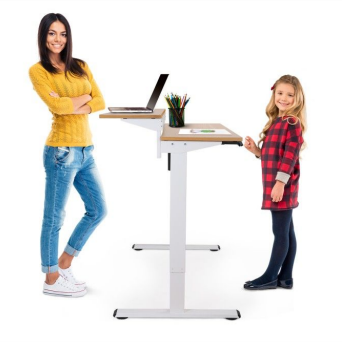 Work from Home with Kids
This desk can work as a parent-child desk which allow study and work to be done together. It can improve the quality of parent-child time and cultivate children's independence.