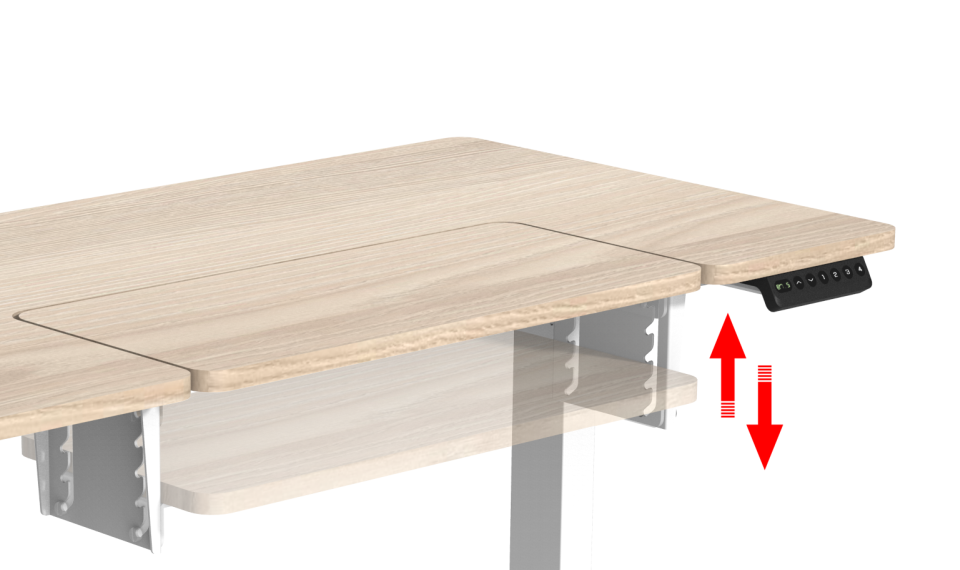 Lower Platform
5 adjustable positions meet different needs from users of diverse height.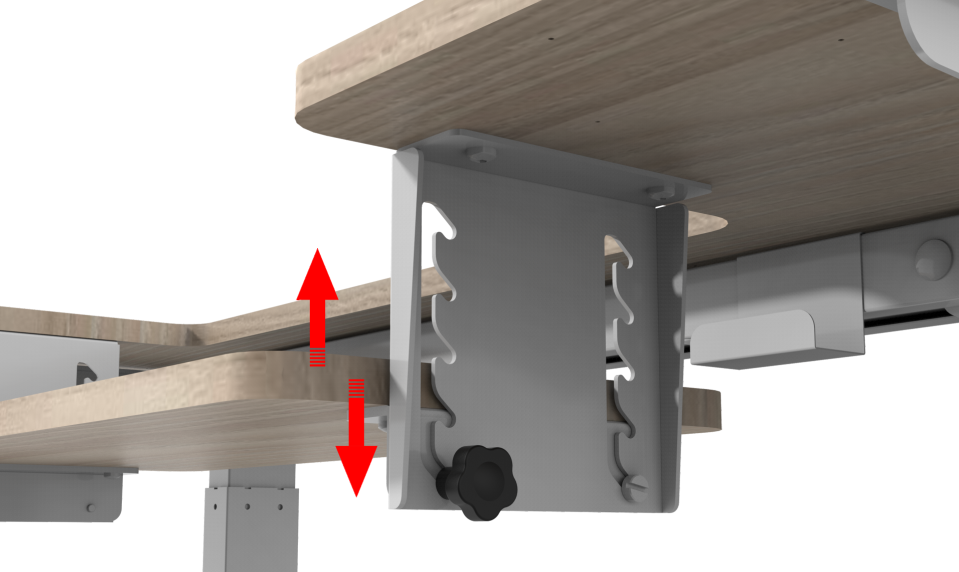 Knob Adjustment
Allows effortless positioning. Rotate the knob to loosen it for height adjustment or tighten it to fix the position.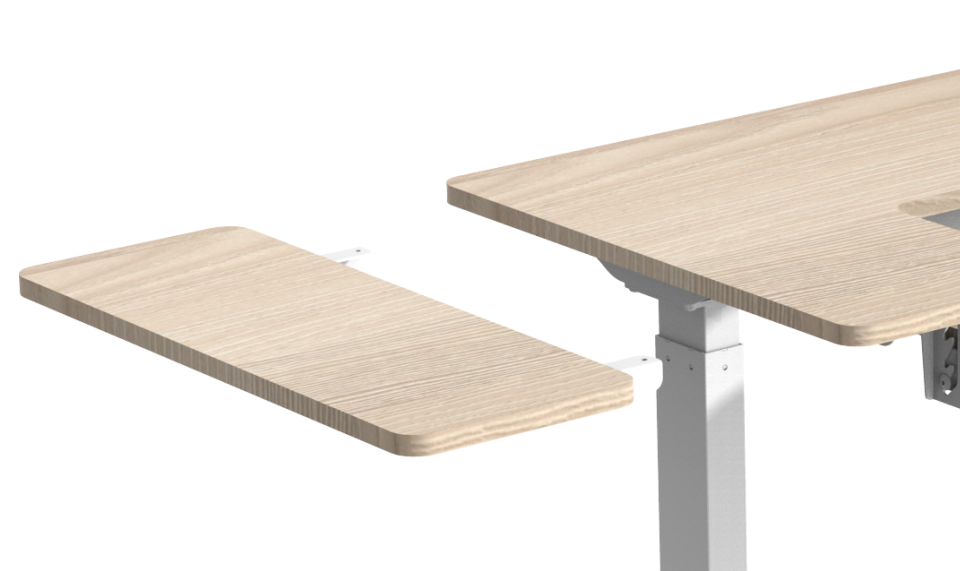 Additional Side Panel
Can be inserted to increase the overall tabletop size, so more tools or stuff that users need can be placed on the table.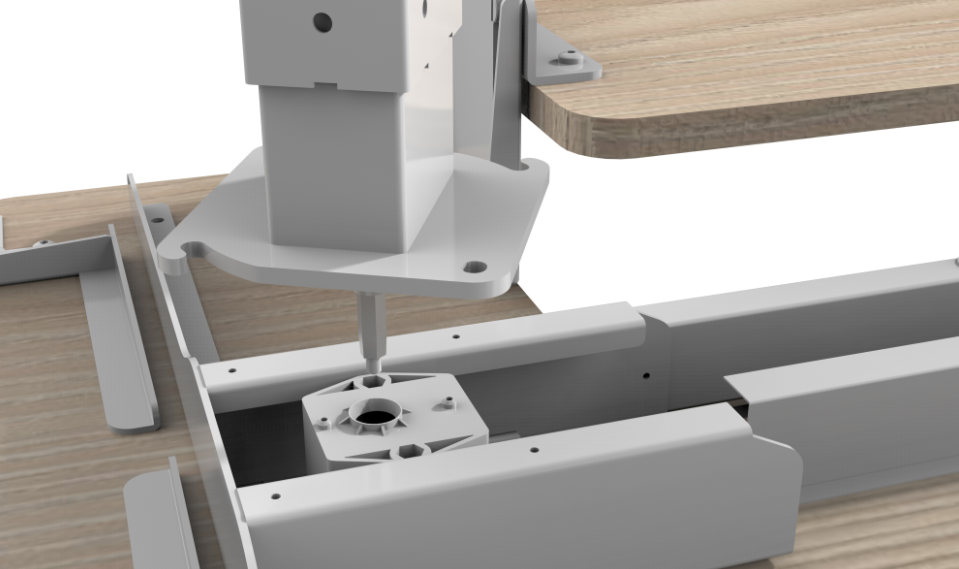 Quick Installation
Minimal steps required in installation with no tools. Stepping on the buckle with a foot to lock allows the install in 5 minutes or less which makes the desk distinguishes from the desks that assemble in 45-90 minutes.