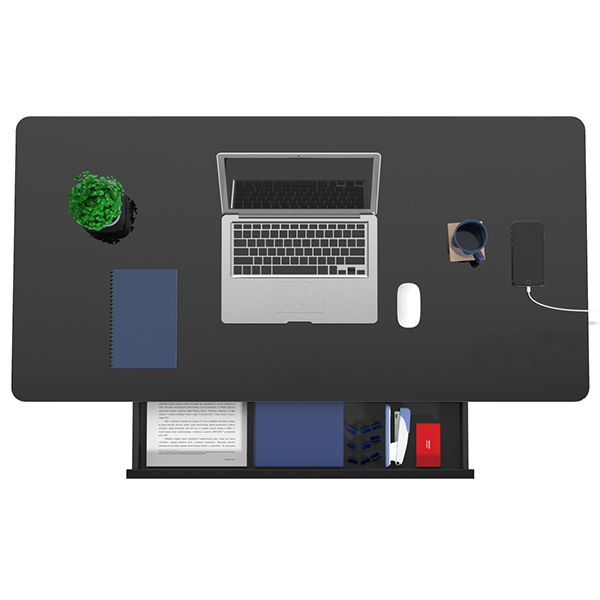 Storage Drawer
Offers plenty room for setup. Users can put things in the drawer to keep the desktop organized. And things can be easily reached when the users need it.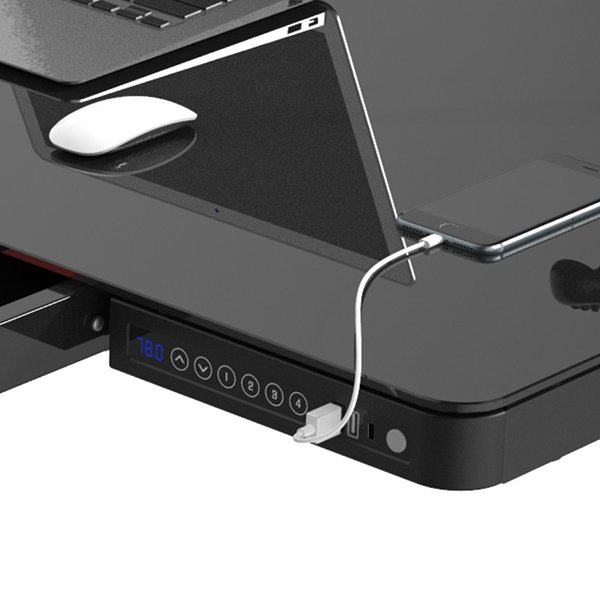 Integrated Output Ports
There are 2 USB Type-A ports and 1 USB Type-C port for users to charge devices.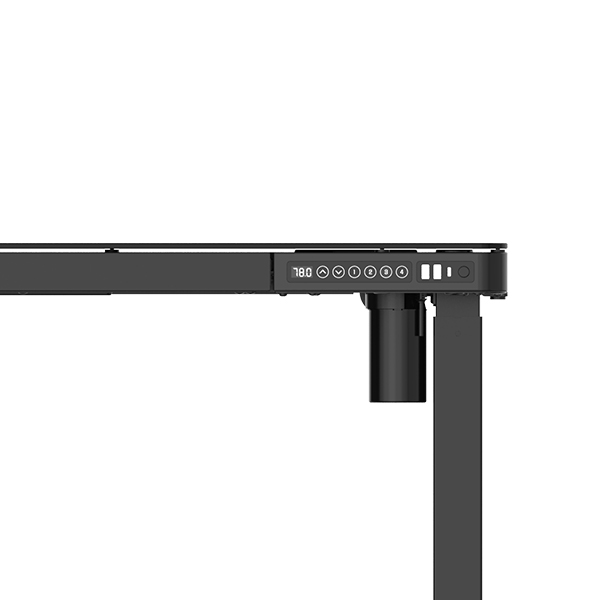 Smart Control Panel
Can set 4 memory positions for child and adult, so users can easily operate. And current height will be show on the display.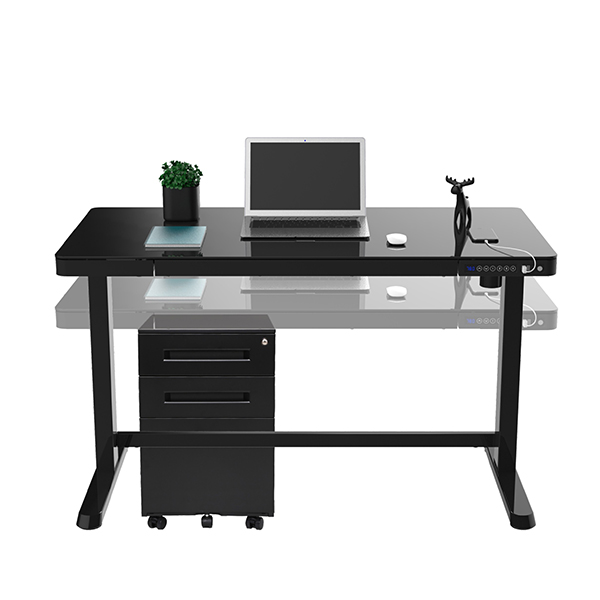 Anti-Collision System
The desk will automatically reverse to prevent itself from encountering any unexpected obstacle, so whether if there is a kid who accidentally hides under the desk or a cabinet placed under the table for storage, no damage will be caused.