Dual-motor, three-stage column and reversed column design... all the powerful features you can think of are gathered in this desk. But what's even more surprising is that it's also priced very competitively! In other words, it is the best choice when you are considering buying a standing desk.
Reasons Why Choose ET225E as Your First Standing Desk
Dual-Motor System& Three-Stage Design
The dual-motor and three-stage design not only increase the running speed, but also enable to load more weight. Even at the highest level, the standing desk is still quite stable. That's why we see in the product parameters that it runs at a speed of up to 35mm/s. At the same time, its sound level is less than 50 decibels, which means that when you adjust the height, it will not disturb other people's work. The greater lifting range also means that people of all heights can use the desk.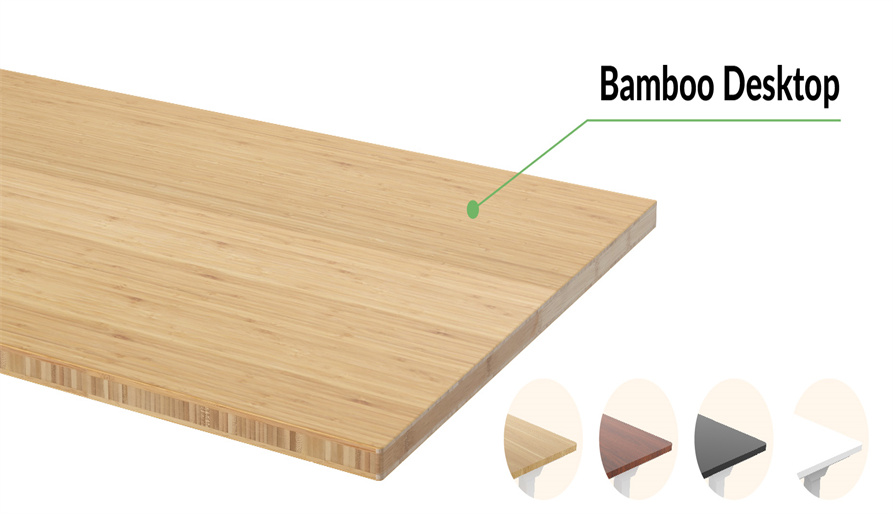 Multiple Sizes, Multiple Colors
We provide multiple desktop choice for you.
Bamboo's natural looking provides feelings of soothing and organic. Moreover, bamboo design has both the features of strength and durability, which means it can be used for many years. As a sustainable resource, bamboo is more beneficial to the environment than other raw materials.
Laminate desktops may seem like a cheaper alternative to natural wood. But they are not necessarily good for the aesthetics and environment of your office, considering that pressed materials wear out over time, and laminated surfaces can in some cases peel or blister with minimal exposure to water.
And Black laminates are sleek while white ones offer clean style at an inexpensive price!
We believe price is not the only indicator of quality, therefore, even the cost-effective desk can have good performance when it is designed properly and scientifically, just like the ET225E.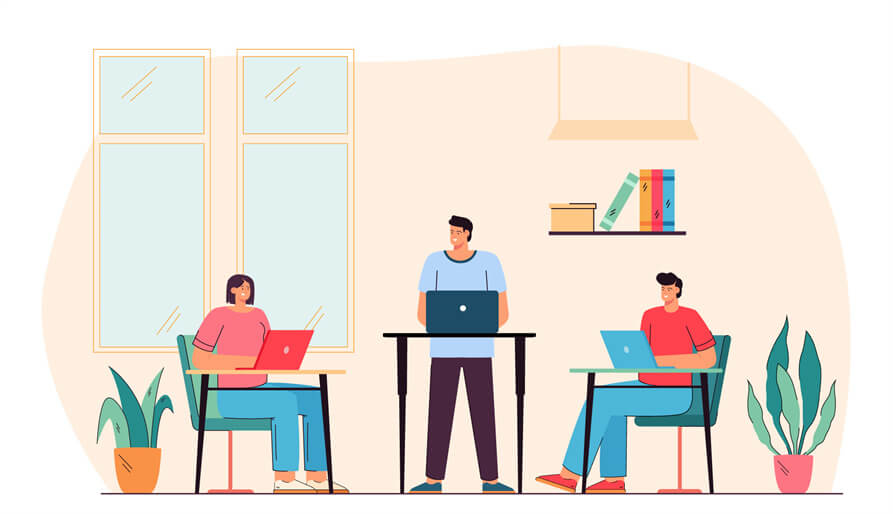 Different application scenarios
Thanks to ET225E's high performance, this desk can also be used in a variety of scenarios.
First of all, it is very suitable for the workplace. Standing desks can fully boost employee's productivity and efficiency. It can also helps with company culture. Imagine a scene that you come to an unfamiliar company, and when you look at the people around, they are working either sitting or standing, what impression do you have on this company? As far as I am concerned, sit-stand desk symbolizes employees' welfare.
This desk can also be used in home office. Because of Covid-19, "Work From Home" is becoming a fashion. With the help of standing desks, you can work more flexible and efficient.
Besides, it can also be used in library, design studios and so on.