The outbreak of pandemic has brought many changes to modern office. After experiencing "Work From Home", some people believe that the office is still necessary for solving problems, innovating ideas and saving time, while other people think that working at home is beneficial to balance work & life. So, which features will be the main trends of modern office in the future? I summarize the following three main points.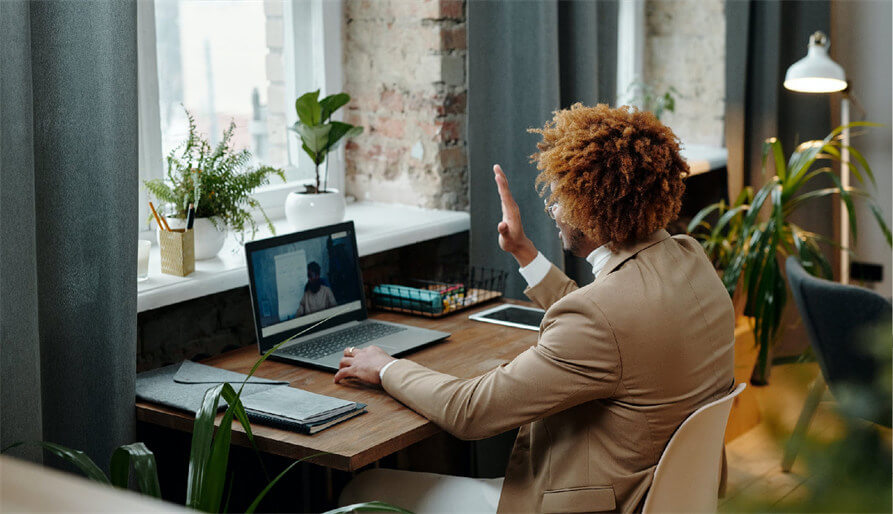 Flexibility
With more remote workers, flexibility is being a particular need for workplace. Agile working has so many benefits that underpin the overall success of your business.
Boosting productivity and morale

Supporting health and well-being

Enhancing brand alignment

Ensuring smooth technology integration.
Ergonomics
1. Standing Desk Ergonomics
Numerous medical studies have shown that a sedentary lifestyle, coupled with a job that requires you to sit all day, can be harmful to your health and lead to an increased risk of obesity. That's why standing desk is becoming popular now.
We recommend one-hour work schedule, that is, sitting 45 minutes, then standing 15 minutes and repeating. Alternating standing not only reduces the pressure on the spine, but also improves work efficiency.
2. Computer Ergonomics
Adjustable monitor arms help you find a suitable distance form screen to reduce damage to the eyes. Tilt your screens with just a touch of your fingertip so that your screens are always exactly where you want them. Meanwhile, they can free up much desk space to keep your desk tidy.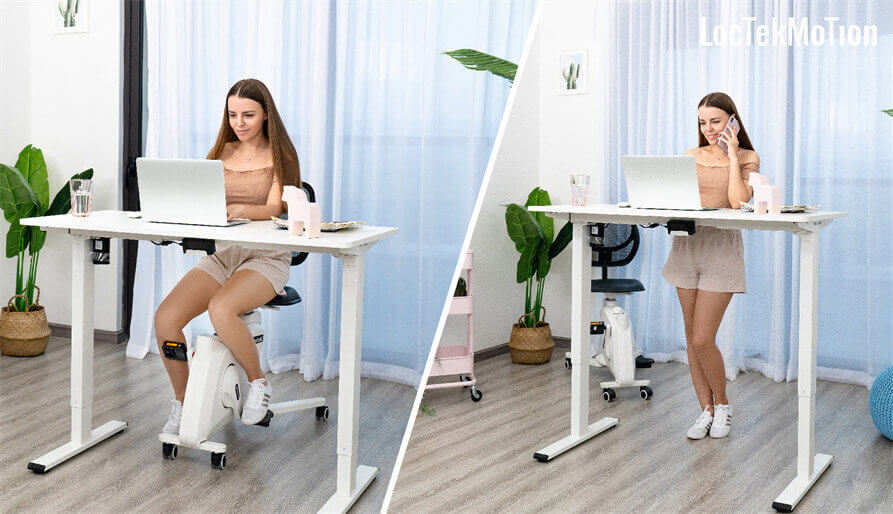 3. Chair Ergonomics
An ergonomic chair should be adjustable, comfortable, and provide lower back support. Adjust your chair so it physically supports your back and lets your knees sit at 90 degrees. Also remember that an ergonomic chair is not ergonomic unless you adjust it to fit your body.
If you're looking for these ergonomic furniture, welcome to contact us at anytime. We provide professional solutions for modern office.
Privacy
Another necessary item for workplace is phone booth or meeting pod. There are about 50% employees finding there office environment too distracting and nearly 60% say they need more private spaces for problem solving.
According to research, a phone booth can increase productivity by 75% in less than 13 feet of space. And some companies also equip it with ergonomic products, like standing desk or ergonomic chairs.
The benefits of these products for your company include:
1. Increased Productivity: A quiet workplace will greatly improve employee's performance.
2. Enhance collaboration: When your employees work together in our flexible meeting rooms, they will discover a shared energy.
3. Comfortable: Sitting or standing, our ergonomic desk can be adjusted to your needs.
4. Stress Reduction: Employees are no longer exposed to the constant auditory and visual stimuli of an open-plan office.